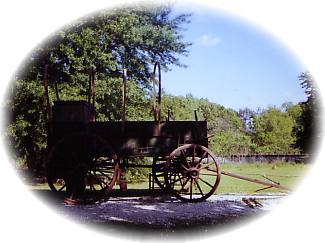 Atoka County
is rich in history, natural resources and recreational areas deriving its name from the Choctaw word, "hetoka," meaning ballground.
If hunting and fishing is your game, this is the place for you. Anglers flock to McGee Creek Lake, 18 miles east and north of Atoka for some of the best bass fishing you can experience. In addition to great fishing, the area offers camping, picnicking, swimming and water sports. While not as well developed, the Atoka Lake located north of Atoka offers good fishing and primitive camping areas.
If you're a history buff, you'll want to visit the Confederate Museum and Cemetery one mile north of Atoka with a Civil War Burial Grounds and war artifacts.
Boggy Depot State Park, 15 miles southwest of Atoka is the site of old Boggy Depot, once a flourishing commercial center and capital of the Choctaw Nation. Today it is a 630-acre park shaded by giant trees with modern camping facilities and three group shelters.
Atoka County
is also home to one of the state's two commercial wineries, Cimarron Cellars. A tasting and sales room is located 14 miles south of Atoka on Highway 69. Tours of the vineyards and winery can be arranged by appointment.
Explore Atoka County
Explore Atoka County