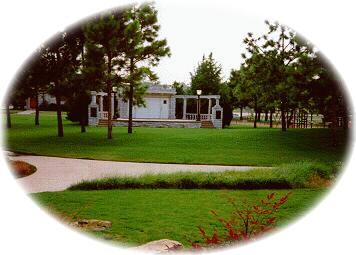 Carter County
is located on the Sunny Side of the Arbuckle Mountains, and is home to Lake Murray, the state's first and largest man-made lake. The area was first known as Pickens County, Chickasaw Nation, Indian Territory.
Ardmore, the county seat, was founded in1887 by Santa Fe railway workers and has grown from the greatest inland cotton exporter in the world to a city on the move. Thanks to an active and progressive development authority, Ardmore is leading the way to growth and prosperity.
Lake Murray on the south offers boating, camping and fishing, plus golf, hiking and equestrian trails, bicycling, cottages, a 54-room resort and Tucker Tower Nature Center. In Ardmore, the Charles B. Goddard Center offers changing exhibits of modern art and ongoing programs.
Ardmore also is home to the Southwest Historical Museum, featuring exhibits and artifacts from the 1500s to pioneer settlement, and the Military Memorial Museum, containing military artifacts
from the American Revolution to Desert Storm. Numerous antique shops, the Eliza Cruce Doll Museum at the new public library, and the many events going on at the Hardy Murphy Coliseum keep both tourists and locals entertained. Also, don't miss the annual Balloonfest, the held the third weekend of July!
In Healdton, visit the area's first oil well at the Discovery Well, and the Veteran's Museum is housed in log cabins and display military exhibits. The city lake is famous for black bass fishing.
Explore Carter County
Explore Carter County