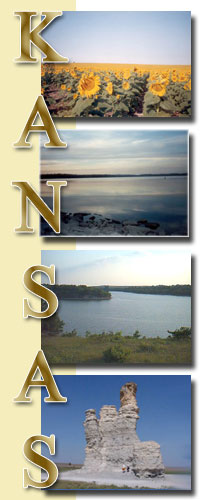 Early settlers from England began homesteading in
Clay County
in 1862 in the area now, Clay Center.
Clay County
was named for Henry Clay, the famous U.S. Statesman.

Mr. and Mrs. Orville Huntress came to Clay County in 1861 and bought a farm on what is now called Huntress Creek. Since the Huntress home was on a road traveled by soldiers going from Fort Riley to Indian outposts such as Scandia and White Rock, these men often stopped at the Huntress well for water.


The first post office in Clay County was in the Huntress Home.


In 1886 Mrs. Huntress sold the Huntress farm, but reserved eight acres which she gave to Clay Center for a park.

Explore Clay County
Explore Clay County