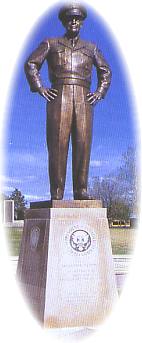 Horace Greeley made the statement, "it takes three log houses to make a city in Kansas, but they begin calling it a city as soon as they stake the lots."

During Dickinson county's early years, three log houses were adequate to create a town. A small simple structure or two were given a name, a corner of which was set apart as a post office. In many instances a limited inventory of staple tiems were stocked for sale to the sparse public. Quite often, the local blacksmith shapened plow shears and shod horses for his neighbors. Numberous such "towns" have disappeared without a trace and lie buried with the hopes of the promoters.


Dickinson county has no pre-Territorial history, as the first settlement that took place on Chapman Creek in 1855, and was made by a family named Lenon. Dickinson county, like most all other counties in Kansas, away from the bank of the Missouri River, suffered under that erroneous impression that it was a country unfit for human habitation, and as a consequence, settlers came in very slowly. At the time the county was organized, in 1857, there was not over a half dozen families in the county. The county was named after Daniel S. Dickinson, United States Senator from New York.


At that time, prior, and for some time following, the wide valley of the Smoky and the extensive level plains of the prairie formed the choice hunting grounds of the various Indian tribes located to the north, south, east and west of what is now Dickinson County. The country abounded in deer, elk, buffalo, antelope and all other kinds of wild game, and even for years after white settlement commenced, these kings of the prairie roamed the plains of Dickinson County in countless numbers.


Abilene established its reputation early as center for the cattle business where a railhead was established that shipped cattle herded up the western cattle trails from Texas to the eastern buyers. Although the cattle shipping monopoly ceased in 1871 when railroads extended south, the businesses built up during the ten years of booming trade continued to keep Abilene a top retail center in the county. Today, antiques and historical museums and collections make Abilene an interesting community to explore.


Herington and Enterprise welcome you to explore the history of their communities, as well, which developed from those similar "log cabin" towns, and have managed to grow into choice areas to visit and maybe "stake your claim!"

Explore Dickinson County
Explore Dickinson County