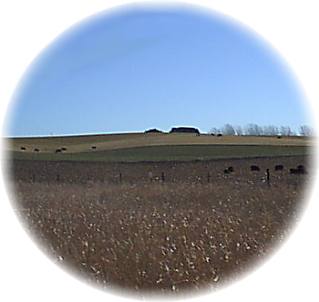 Dodge County, Nebraska, offers visitors an unlimited number of activities. The northern portion of the county with sprawling views of grain and grazing acreage is also a mecca for sportsman. Located just five miles north of Scribner, the Dead Timber State Recreation Area provides camping, fishing, hunting and other recreation adjacent to the Elkhorn River. Dead Timber is one of the few state recreation areas open to hunting in the fall. Hunting is also permitted in the Powderhorn Wildlife Management Area northeast of Scribner. It borders the Elkhorn River and primitive camping is permitted.
The Fremont Recreation Area is about three miles west of Fremont and boasts camping, fishing, hiking, and other activities. About 800,000 visitors use the area each year. Another major attraction in Fremont is the Fremont Dinner Train and Excursion which allows guests the chance to eat a gourmet dinner, ride the rails, and sometimes, take in a special theatre production. The excursion railroad travels 17 miles to Nickerson and returns. The railroad has vintage 1920s through 1940s equipment.
A major attraction is the Nebraska Motorplex in Scribner. An old World War II military base is the home to one of Nebraska's finest drag strips. Cars race at more than 300 miles per hour and the facility hosts local, regional, and national events.
Other historic areas include the town of Hooper whose main street has been listed as a historic district. Elsewhere in the county, visitors can stop by the Musbach Museum in Scribner, or make an appointment to view the historic four-acre Poor Farm. In Dodge you will see the historic Town Hall, the 1912 High School, and enjoy dining at the Dodge City Restaurant or delight your body and soul with pastries and sausages at the B and B Bakery, a nationwide catering center.
Explore Dodge County
Explore Dodge County