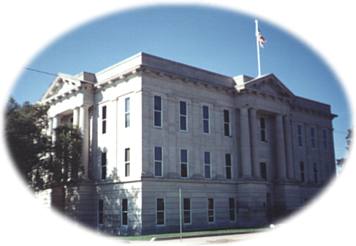 Ford County
, organized in April of 1873, was named in honor of Col. James H. Ford of the 2nd Colorado Calvary and Brevet Brigadier General of U. S. Volunteers. But before it reached the status it has now, it went through a period of entire changes in its boundaries, giving and taking land until 1887, when it took its original boundaries of 1873.
Ford County
was embraced in Peketon County which came into being in 1860, before there was even a state of Kansas. Peketon County included perhaps the western two-thirds of Kansas Territory and extended on into Colorado. At this late date no one knows how the name "Peketon" was chosen, nor why. All is supposition but surmises have been made and the consensus of opinion is that "Peketon" is of Indian origin, perhaps from the Sac language meaning, flat or low land.
Kansas and
Ford County
are replete with historic appeal and romantic glamour for they lay in the geographical center of the United States and were crossed by nearly every trail that led to the great undeveloped West of the 19th century. Few states and counties can match it in either trails, especially, the Santa Fe Trail and Pony Express. Just so, the story of the Santa Fe Trail is tied up with Dodge City and Old Fort Dodge.
In 1870, that part of Kansas surrounding Fort Dodge was called Buffalo Land because of the numerous herds of American Bison which grazed on the abundant grass of the rolling prairies. This region had been a hunting ground of the plains Indians, but by this time buffalo hunters belonging to the white race had make their headquarters in Dodge City. Now great inroads were made on the vast herds; for unlike the Indian, who had killed only for the supplies the buffalo might give him, the white man killed ruthlessly to see how many hides he could take to Dodge City to sell.
Explore Ford County
Explore Ford County