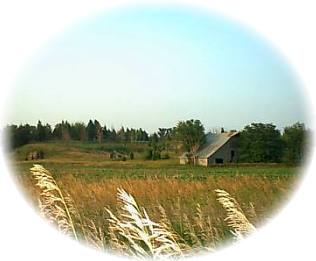 On January 1, 1863, the first day of the Homestead Act, Daniel Freeman filed a claim for 160 acres of land in
Gage County
, Nebraska. Today, this site, "Where America's Homestead Movement Began" is part of
Homestead National Monument of America
, the only unit of the National Park System in eastern Nebraska. Visitors to
Gage County
can see this original homestead. There are also many other opportunities to explore the past and present of Nebraska.
The
Gage County Museum
in Beatrice occupies the former Burlington Railroad Station, a site that welcomed immigrants from all over the world via Ellis Island to the opening west, and is now listed in the
National Register of Historic Places
.
Visitors looking for a taste of the past can find it in
Gage County
which boasts a total to twelve National Register properties including the
Filley
(largest)
Stone Barn, Beatrice Chautauqua Tabernacle, Carnegie Building, Paddock Hotel in Beatrice
, and the
Dewitt Flour Mills
and King Iron Bridge. The Oregon Trail National Historic Trail and Pony Express National Historic Trail both pass through the southwest corner of
Gage County
near Lanham.
Adventurers seeking outdoor recreation opportunities can find them a Big Indian Recreation Area and Rockford Lake State Recreation Area. The annual Homestead Days, the last week of June, offers a chance to live a while in the past and enjoy the spirit of the pioneer days.
Gage County
is a short twenty-minute drive from Lincoln or one and one-half hours from Omaha. Yet, a short drive can take visitors a long distance from the hubbub of the city. Here, amidst the acres of corn and mile, lie the origins of Nebraska's history and the foundation of the Homestead era.
Gage County
was named in honor of the Reverend William Gage, a Methodist minister, who was chaplain of the first territorial assembly in 1856. Located in south central Nebraska, the southern half of the county was set aside for the Otoe-Missouria Indian Reservation between 1855 and 1882.
The Oregon Trail enters Nebraska and crosses the southwest corner of
Gage County
. It was along this trail that some 300,000 emigrants crossed the frontier on their way west in the 1840's. A number of other less known frontier trails also bisect the county.
Earliest settlers were descendants of the colonists from eastern states, followed by an influx of Civil war veterans. The largest group of immigrants came from Germany 1870-90. Others coming to the area included Mennonites, a colony from Wales, and
many from Bohemia when the Otoe Indian Reservation was sold in the 1880s. As a result, a wide diversity of cultures and
religions are reflected in the county's communities.
The Homestead Act of 1862 dramatically changed the character of
Gage County
. One of the very first settlers to take
advantage of the act was Daniel Freeman, a Union Army scout and his wife Agnes. Just east of Beatrice, their original 160 acre farm is now site of the Homestead National Monument, operated by the National Park Service, U.S. Department of the Interior.
Explore Gage County
Explore Gage County