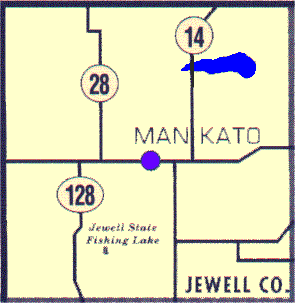 Jewell County
offers a safe and secure lifestyle you can aford and that enhances your retirement dollars. Living in a comfortable home and surrounded by friendly people who care about you, you can access all necessary goods and services. Excellent highways and no traffic congestion make travel easy.
Jewell County
is centrally located between I-70 and I-80. An extremely low crime rate means you don't even have to lock your car!
Local healthcare is prompt and professional. Speedy transport to regional care centers by ground or air ambulance is available. Health maintenance is easy with walking and jogging safety, lack of smog or other pollutants, and a relaxed and stress-free lifestyle. Close to family and friends, be they old or new, you can enjoy life.
Recreational and volunteer opportunities abound. In addition, there are local business opportunities and investment capital available if you want to start a new venture.
Explore Jewell County
Explore Jewell County