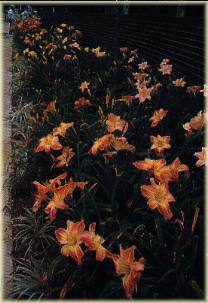 "For A Change Of Pace"
Labette County has a proud history. It was created by the Territorial Legislature of 1854, and was named Dorn--after the Osage agent Major Andrew Jackson Dorn.
The first state legislature in Kansas renamed the county Neosho and the county seat was located at Erie.
In 1866, residents of the area petitioned the Legislature to provide a county of their own. The result was the first of Labette County, named after the French trader Pierre Beatte.
There are unique sites to visit in each community. Near the historical museum in Parsons, you'll also find the Iron Horse Museum. Parsons boasts being the Purple Martin Capital of the state.
Chetopa stakes its claim as being the Catfish Capital of Kansas. Its river-park is one of the few places in the world that provide fishermen the thrill of snagging big, spoonbill fish.
Oswego is the county seat. It, like the other communities in the county, seems to be the perfect representation of that quiet little town in the midwest that you read about in books. This is a place that time has honored by allowing many of the simple pleasures of a happier time to remain side by side with the advances of modern technology.
You'll find clean air, star-filled skies, the beauty of the outdoors, and the friendly folks that call this peaceful corner of Kansas home. Come visit us, soon.
Explore LaBette County
Explore LaBette County