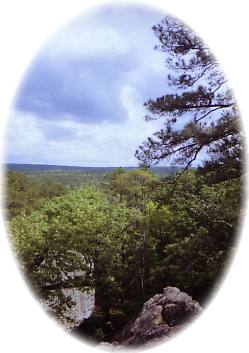 Latimer County
is nestled in the heart of Kiamichi Country. Breathtaking forests, crystal clear water, and proud Indian heritage provide the background for some of the most magnificent land in the nation.
The area's many sparkling waterways offer a diverse number of water sports. The history buff will find areas of historical interest to visit, and the hunter will discover some of the most game abundant land in the state.
Five miles from Wilburton, the county seat of
Latimer County
, you will find Robbers Cave State Park, one of America's most magnificent works of nature's art. Outlaws Belle Starr, Cole Younger and the James Brothers, used the area's sandstone cliffs and natural rock corrals as hideouts from the law. Wilburton is also the home of the largest Fall Festival and Classic Car Show in the state.
Explore Latimer County
Explore Latimer County