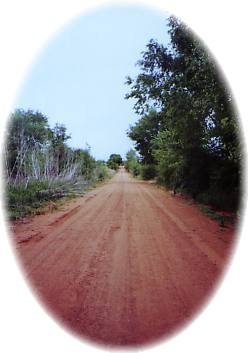 What was once only a river crossing the vast plains of North America little more than a century ago has now developed into a thriving region of communities in
McClain County
bordered on the east by the scenic bluffs of the South Canadian River.
The area was first settled by the Chickasaw Indians who moved here from Mississippi in search of a place where they could live by their own laws. An 1837 treaty with the Choctaws provided that the Chickasaws could share in the Choctaw Nation, although they remained under Choctoaw government. This was not changed until 1855 when a new treaty granted the Chickasaw the right to their own form of government. Though the land was under common ownership, the Chickasaw fenced off acres of open range and began raising stock.
The Chickasaw life in the new territory centered around raising cattle, horses, and hogs on land that before had been home primarily to buffalo and prairie dogs. Then came the cattle drives, the railroad, white settlers and finally the town that was to play such a prominent role in the early history of the state of Oklahoma. Purcell, the county seat of
McClain County
was the site of the convention leading to the creation of Oklahoma as the 46th state.
Explore McClain County
Explore McClain County