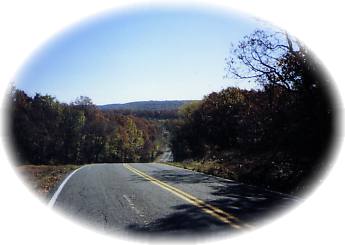 Long before the white man arrived, the Plains Indians - most notably the Wichita and Osage - inhabited the area that would one day become
Muskogee County
. In the early 1800s, settlements were established to trade with the Indians along the banks of the Three Forks, which is the confluence of the Arkansas, Verdigris, and Grand Rivers. Wildlife was abundant and the Arkansas River provided access to the markets beyond. The forced removal of the Five Civilized Tribes from 1825 to 1840 not only brought new inhabitants but also a change from the nomadic to an agrarian culture. The Creek and Cherokee tribes were allocated the areas that comprise present day Muskogee.
With the arrival of the M.K.& T. railroad in 1872, the town of Muskogee became the center of commerce and business for Indian Territory. As the population increased so did the demand for services and facilities. Today, it is an attractive town, dotted with 32 small parks, and is the gateway to the eastern lake area. The port of Muskogee is part of the McClellan-Kerr Arkansas River Navigation system, handling barges that go through the inland waterway system from Pittsburgh and Minneapolis to Houston and New Orleans.
Fort Gibson Historical Site, just east of Muskogee, was the main juncture for relocation of the Five Civilized Tribes into "Indian Territory." A number of violent episodes on the frontier caused the Army to abandon Fort Smith and establish Fort Gibson in 1824. Protecting the Indians from each other and from white intruders kept the military busy for most of the next 66 years. The post, built on the Grand River near the Arkansas, soon became famous in the development of the United States.
While visiting the picturesque city of Fort Gibson, you can tour the fort grounds and the still-intact buildings with guides who are well versed in the history of the area.
Explore Muskogee County
Explore Muskogee County