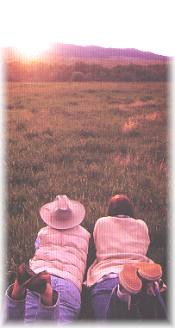 Pittsburg County is located in southeast Oklahoma's Kiamichi Country between the shores of Lake Eufaula and the Jack Fork Mountains. Between 1870 and 1920, abundant coal deposits brought an influx of immigrants of many nationalities to work in the deep mines. Italian immigrants comprised the largest percentage to locate in the area. More than 2,000 Italian miners settled in the town of Krebs, Oklahoma's "Little Italy", just east of McAlester, one of the oldest communities in the state. The miners and their families provided a legacy of Italian cuisine and customs that are unique to this area.
Krebs
is a small, old mining community where the landmark, Lovera's Grocery, sells homemade Italian sausage and cheese, along with bread, pasta, and imported goods. Eateries offer unique Italian specialties, such as, Pete's Place, open since 1925, which serves fresh, family-style Italian cuisine.
Tour the Old Choate House Museum in
Indianola
, built by a leader of the Choctaw Nation, which is a log cabin with prestatehood furnishings.
Hartshorne
is the home of baseball great, Warren Spahn, and the 1916 Saints Cyril and Methodius Orthodox Christian Church, established by Slavic immigrants from western Russia and Europe. History buffs will enjoy the Twin Cities Heritage Association Museum.
McAlester
, the county seat of Pittsburg County, is the capitol of southeast Oklahoma serving a rural population base of more than 130,000. McAlester is linked north to south by U.S. Highway 69 and the Indian Nation Turnpike and linked east to west by U.S. 270 and Oklahoma 31. Whether you visit for business or pleasure, McAlester's combination of big-city amenities and small town charm beckons you to visit and stay forever. Experience the warm hospitality of McAlester's people, fine restaurants and choice lodging accommodations.
Explore Pittsburgh County
Explore Pittsburgh County