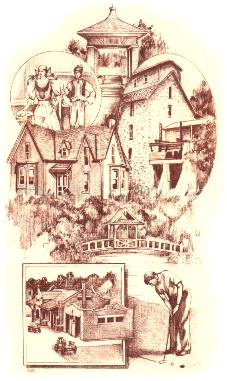 Nestled within
Sumner County
are seven cities brimming with popular attractions, historic sites, cultural activities, festivals and rodeos. For its 25,000 residents,
Sumner County
boasts excellent recreational facilities, museums sharing the frontier spirit, many special events and several historical sites listed on the National Registry of Historical Places.
Sumner County
's rich history began when Texans drove their cattle over the Chisholm Trail to the railroad station in Abilene. The Texas drovers were suprised and delighted to find full streams and rich grasslands for their herds. News spread about the opportunities, and the homesteaders made their way to this area. Wellington was designated as the permanent county seat in 1872.
The county's heritage included violent murders, grasshopper plagues, floods and droughts, and threats of Indian raids. Flour mills were erected and the first railroads were built to help market the county's huge wheat yields.
It's easy to get to
Sumner County
by auto on I-35 north/south or 160 east/west. Commercial air service is only 30 minutes away in Wichita.
Explore Sumner County
Explore Sumner County