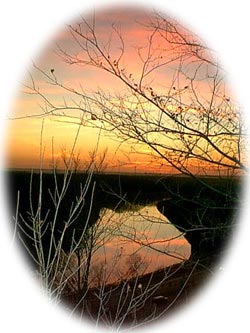 Home to 150,000 midwesterners,
Wyandotte County
is sprawled over 111 square miles of fertile Kansas riverbank where the Kansas and Missouri rivers meet. The strength of its early American Indian founders and the skills of the African, Asian and European immigrants are still alive today in a hard-working labor force of more than 80,000.
If you are seeking fun and frolic, then you'll surely enjoy the 30 annual festivals in this City of Festivals. The grandest of the festive events is the Renaissance Festival. The Renaissance Festival lasts seven weekends in the fall, returning visitors to a time of knights and fair maidens, a time long, long ago. The festival is rated as one of the "Top 100 Events in North America." The Woodlands offers dog and horse racing, and experience Kansas Speedway "The track that will blow you away." Bringing the hottest entertainment to town is the cool, outdoor Verizon Wireless Amphitheater. If you have a favorite group, they're sure to hit Verizon some time in the summer. The Agricultural Hall of Fame, Grinter House, Huron Indian Cemetery,
Wyandotte County
Museum and the Rosedale Arch represent the historic sites within Kansas City, Kansas and
Wyandotte County
.
Wyandotte County
, the smallest county in Kansas with 155.7 square miles of land, was incorporated in 1859, and was made up from portions of Leavenworth and Johnson counties.
Anthropologists believe that the confluence of two rivers— the Kansas and the Missouri— was a significant factor in attracting the first primitive Indians some 2,000 years ago. In 1825, the federal government moved the Shawnee Indian tribe to
Wyandotte County
. The area had been under control of Spain and later France. However, the United States acquired the area as part of the Louisiana Purchase in 1803. In 1830, the federal government moved the Delaware Indian Tribe to
Wyandotte County
. Then in 1843, the Wyandotte Indians came here from Upper Sandusky, Ohio. The Wyandotte Tribe took an active part in community affairs. The chief, William Walker, became the first provisional governor of the Kansas-Nebraska Territory in 1854. Most of the Indians accepted U.S. citizenship. A few moved to Indian territory in Oklahoma. Today the official home of the Wyandotte Tribe of Oklahoma is in Wyandotte, Oklahoma.
The first permanent white settler in
Wyandotte County
was Moses Grinter. He built Grinter House in 1857 which is now a state historical site which overlooks the Kansas River. Grinter was chosen by Col. Henry Leavenworth to operate the ferry across the Kansas River. Col. Leavenworth, who had established a military post, needed a ferry to link various military outposts that stretched from Ft. Snelling, Minnesota, to Ft. Gibson, Oklahoma. These military posts were necessary to protect the stream of traders and travelers heading down the Santa Fe Trail and to preserve peace with the Indians. Grinter started operating the ferry in 1831. Travelers, both civilian and military, paid 50 cents a person or $2 a wagon to cross the river.
Explore Wyandotte County
Explore Wyandotte County