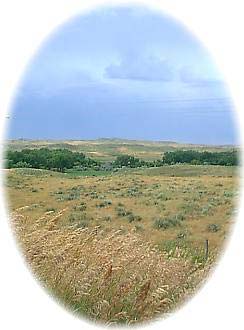 A scenic drive along old Highway 6 meanders through the canyon country between the communities of Wauneta and Imperial, revealing a majestic vista of open country and rugged terrain. A rustic rest area and scenic overlook known as the "Little Grand Canyon" offers those willing to take the time to appreciate a spectacular view of the Frenchman River Valley.
Imperial
is the county seat and is located near the center of
Chase County
. The area arts council coordinates a series of professional community concerts each year, and the city hosts the
Chase County
Fair and annual Art in the Park.
Champion
is the site of the Champion Mill, built in 1888, the only water-powered mill still operable in Nebraska, and open for public viewing of its operation by the State Game and Parks Commission. The
Chase County
Historical Museum displays area historical artifacts.
Wauneta
is a vibrant ranching community nestled along the Frenchman River and boasts some of the finest pheasant and deer hunting in the area.
Chase County
was organized in 1886, and named for Champion S. Chase, Nebraska's first Attorney General.
Explore Chase County
Explore Chase County