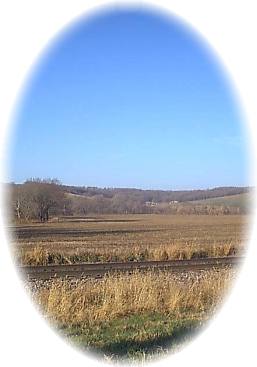 Dakota County was named after the Dakota tribe of Indians, who are more
commonly called the Sioux. Located along the western shoreline of the Missouri River, the county embellishes history of early Native American cultures unfolding into the development of relationships with fur traders and explorers assigned to map the new western territory acquired by the United States.
For about three months in 1804, captains Meriwether Lewis and William Clark led the men of their Corps of Discovery up the Missouri River where it runs along Nebraska and Iowa. They were assigned by President Jefferson to explore the new Louisiana Purchase area and hopefully find a waterway to the west coast. Going upriver, the expedition used a keelboat and two smaller boats pirogues, as they made their way through a seemingly endless prairie region, recording observations and discoveries each day.
Today, travelers can capture that same sense of discovery. The Lewis and Clark Byway, along US Highway 75, is designated as a Nebraska Byway. It extends from the Washington County line to South Sioux City. The Byway parallels the Missouri River, traveling through Washington, Burt, Thurston, and Dakota Counties. Towns directly on the route are Nashville, Fort Calhoun, Blair, Herman, Tekamah, Decatur, Macy, Winnebago, Homer, Dakota City, and South Sioux City.
About 15 miles south of South Sioux City, the highway enters the adjoining Winnebago and Omaha Indian reservations. Both host colorful powwows featuring native dancers.
Explore Dakota County
Explore Dakota County