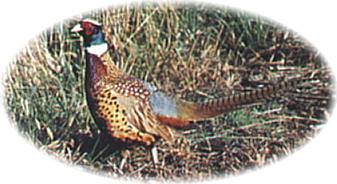 This Northwestern Kansas county took its name from Commodore Stephen Decatur, known for his daring attack and victory over the Barbary pirates in the Tripoli tan War and his service in the war of 1812.
One early settler told why chose to live in
Decatur County
: "I first saw the Sappa Valley ... in September 1872 ... buffalo were plentiful, and at night beavers splashed in the creek. Going to camp from a buffalo killing one evening about sunset, I counted 200 skunks, an occasional deer, antelope, or turkey was encountered and wolves were all about, I considered it a hunter's paradise."
The Last Indian Raid in Kansas took place in this county at Sappa Creek in 1878.
In September, 1878, homesick Northern Cheyenne, numbering 89 men, 112 women and 134 children, stole away from their Oklahoma reservation under the leadership of Chief Dull Knife. Harassed only by a small troop detachment and cowboys they moved through Kansas killing and plundering. Western counties were terrorized, but Fort Leavenworth discounted reports and delayed help. Weeks later 149 of the Indians were captured in northern Nebraska. Most of them were later killed in prison breaks and few were returned to Oklahoma. Their escape across three states pursued by troops from three military departments was considered a remarkable feat. Innocent victims were forty Kansas settlers murdered on their farms. Here in
Decatur County
nineteen were killed on Sappa creek. A monument stands in the cemetery east of this marker.
Explore Decatur County
Explore Decatur County