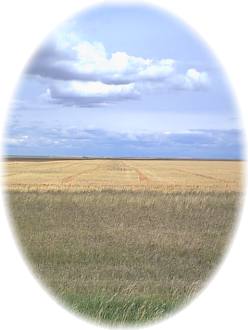 Deuel County
lies in the southeast corner of the Panhandle of Nebraska as the gateway to some of the most spectacular scenery to be found in the high plains. Still part of the excellent grazing land that brought the Plains Indians and early pioneers,
Deuel County
offers hunting and fishing that draws visitors from across the United States each year.

Big Springs is located along the Oregon-California Trail and named after the fresh, cool, pure spring water that poured out of the hillside. The original spring still flows down above a park with swimming pool, playground, and historical museum. The Historic Phelps Hotel has been restored into a bed and breakfast. Located one mile from Interstate 80, you'll will enjoy the friendly atmosphere of this small, western Nebraska community and its many historical attractions.


Chappell is located north of I-80 on Highway 30, formerly known as the Lincoln Highway. Entering Chappell from I-80, you will pass the Pony Express marker, the Chappell Lake and the municipal golf course. Chappell has a beautiful library and museum, which includes paintings by well-known artists, and a rock collection donated by a local collector. Heritage House is an example of 1911 architecture, built and inhabited by members of one family.


Explore Deuel County
Explore Deuel County