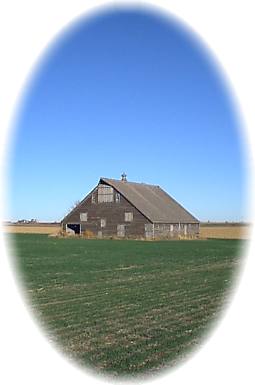 The lack of mountains and lakes has never been a drawback in
Fillmore County
, home to numerous historic places to visit and events throughout the year. Although early settlers came from many different countries and backgounds, they found much in common in their new home. During the 1870s a group of Swedish people took homesteads in Bryant Township, just west of the present town of
Shickley
. These families founded a school and church, still home to a congregation. The Czechs settled in the town of
Milligan
and established the only hall built by the association, Z.C.B.J. County history can be reviewed in museums in both Fairmont and
Strang
.
The first homesteads in what was to become
Fillmore County
were filed in 1866. Four years later in 1870, the first town, Fillmore City, was platted. The following year officers were elected to organize a new county, which was named for President Millard Fillmore. The election was held in the dugout of Nathaniel McCalla; the county seat was named for
Geneva
, Illinois, his former home. While settlers did not have to join forces to protect themselves from the Indians, they battled grasshoppers, prairie fires, droughts and blizzards.
When the Burlington Northern-Santa Fe Railroad extended its line from Lincoln to Hastings in 1871, it proposed naming the towns from Crete westward alphabetically. Taking over where Saline County left off were the
Fillmore County
villages of
Exeter
,
Fairmont
, and
Graftton
. The location of these towns provided them with opportunities for transporting and receiving goods via rail for many years.
Fillmore County
realized an economic boost with the beginning of the construction of the Fairmont Army Air Field in 1942, housing B-24s, B-17s, and B-29s and nearly 6,000 officers and enlisted men. Fairmont Creamery Company which became one of the nation's largest dairy food processors was incorporated in 1884 in Fairmont.
Explore Fillmore County
Explore Fillmore County