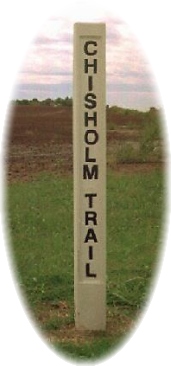 Grant County
is full of historic and interesting sites and friendly people. Just seven miles southeast of the farming community of
Lamont
, visit the Atmospheric Radiation Measurement Clouds and Radiation Testbed Site placed by the U.S. Department of Energy (one of only three sites in the world).
Medford
, the county seat and boyhood home of Army Chief of Staff, Dennis J. Reimer, (Ret.), features a 9-hole golf course, an asphalt-runway airport and the
Grant County
Homesteaders Monument. Just south is the "Ghost Town" of Jefferson. Sewell's Stockade and the crossing of the Chisholm Trail are just a mile south of Medford with historic monuments 11/4 miles east of Highway 81.
Across the Salt Fork River lies the community of
Pond Creek
, which hosts the
Grant County
Fair every September. Further west is the community of
Nash
, known for it Homesteaders Brick Memorial Walk, located in the town park.
North is
Wakita
, the town made famous by the movie Twister. While there, visit the "Twister" Museum, take a walk through the Butterfly Garden and see the
Grant County
Veterans Memorial Brick Plaza Garden. Each September, the town and the Wakita Lions Club host the "Old Settlers" Cherokee Strip Celebration.
Explore Grant County
Explore Grant County