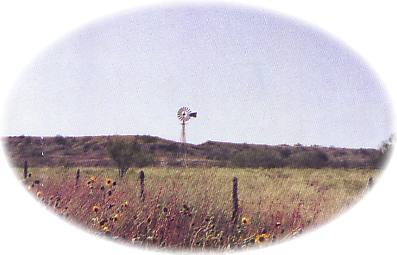 The "empire" of Greer, in the extreme southwest corner of Oklahoma, has a history distinctly its own.
Greer County
, before statehood in 1907, contained 1,571,575 acres and was larger than the State of Delaware. It consisted of the present counties of Greer, Jackson, Harmon, and the southern half of Beckham.
On February 8, 1860, Governor Sam Houston approved an act of the Texas legislature creating the County of Greer from the area of Young County, Texas and named for John Alexander Greer, a veteran of the Texas war for independence from Mexico. Civil War intervened for a while. Under Texas jurisdiction the county was attached successively to different organized counties until Greer was organized with a full slate of officers July 10, 1886. For almost 10 years, the county carried on a de facto government under the jurisdiction of the State of Texas.
Greer County
was part of a long-standing boundary dispute between the United States and the State of Texas.
Greer County
passed from Texas to Oklahoma authorities in 1896 at the decision of the United States Supreme Court.
Greer County
celebrated the Centennial of this decision March 16, 1996.
Shortly after the Civil War and along in the seventies a railway was built out to Abilene and Dodge City, Kansas. Many cattlemen of North and Central Texas in the spring of the year would start to drive their cattle to market. They could only make three or four miles a day, for the reason the cattle had to eat along the way. Cowboys would ride ahead and undertake to find a creek, river or some watering place for the cattle. If the drive was especially hard one day the cattlemen would let their cattle rest a day or so and not drive very far. Their object was: To have the cattle good and fat when they reached a railway shipping point in the fall of the year.
Along in the late seventies, a few cowboys were especially impressed with the good, tall grass in what is now Mangum, Oklahoma. They would let the poor and sick cattle remain. They were not physically able to make the long trek to Kansas. At times some of the cowboys would stay with the cattle. They would dig a hole in the ground, commonly called dugout and remain here. Soon great ranches were established in what is now
Greer County
, Oklahoma.
The brand of one large cattle company was "J" and then a buckle. This outfit became known as the JayBuckle. They selected a young man by the name of Samuel Houston Tittle as their foreman, and he kept the cattle near a spring four miles north of the present town of Reed. This spring is known today as J Buckle spring. Mr. Tittle of Granite, Oklahoma, was sheriff of this county a number of years, and the father of Louis Tittle, a Mangum businessman.
Explore Greer County
Explore Greer County