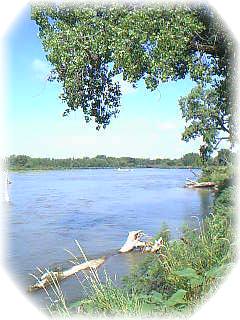 The area presently surveyed as
Kearney County
was a part of the vast prairie south of the Platte River in which was located the military post of Fort Kearny. Being the first fort built to protect travelers on the Oregon Trail, it became an important center in the westward expansion of our nation.

The California Gold Rush and Overland Stages carrying mail and emigrants lured by free land opportunities contributed to making Fort Kearny a bustling center of activity. The post continued to expand in size and importance as both a military post and center of civil government.


It's last function of importance was protection during the construction of the Union Pacific Railroad . The railroad brought settlers and town developers and the growth of Kearney County had begun. The Kearney County Museum in Minden welcomes you to share in this historical development.
Explore Kearney County
Explore Kearney County