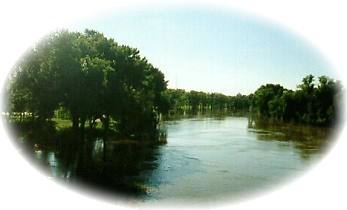 Love County
lies in the southernmost portion of central Oklahoma with the Red River as its southern boundary. In the northeastern part of the county, Lake Murray lies across the county line of Love and Carter Counties, and is a mecca for outdoor enthusiasts being the first and largest State Park in Oklahoma and devoted entirely to recreation.
Marietta is the county seat of
Love County
and the center for economic and historical interests, and wherein stands Oklahoma's first county courthouse built after statehood. Three museums provide a full chronicle of history in this area.
On the south side of Lake Murray in the northeastern part of
Love County
, stands the ominous Tucker Tower, the castle-like structure standing 77 stories above the shoreline, built in the early thirties by WPA workers initially as a summer retreat for the governor. Today it is the center for natural history.
Love County
was formerly part of Pickens County, Chickasaw Nation, Indian Territory. It was later consolidated with Oklahoma Territory to form the State of Oklahoma in 1907. The county was named in honor of Overton Love, a Chickasaw Indian rancher who was forced to move from Mississippi in 1843 on the Trail of Tears and settled in what is now called "Loves Valley," southeast of Marietta. He became a prominent judge of the Chickasaw Nation and one of its largest land owners.
Explore Love County
Explore Love County