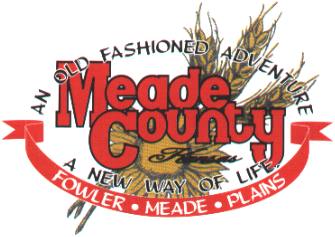 The American Indians, primarily, Kiowa, Apache, Cheyenne and Commanche, occupied the county before it was explored. The area was covered with a blanket of grass named for the buffalo which grazed thousands of acres. The buffalo meant meat for the migrant tribes before the Indians were herded into reservations.
Long to prior permanent settlement the territory now comprising
Meade County
was frequently visited by hunters, traders and adventurers. Prominent among these was Jedediah Strong Smith, who visited this territory as early as the year 1818.
The first settlement in what was to become
Meade County
was made in 1878, at Meade City, a town started about twelve miles north of the present Meade. In 1879, 16 families from Zanesville, Ohio, led by John Jobling, settled near the town of Pearlette.
Meade was named after General George Gordon Meade, who led the Union Army of the Potomac during the Civil War.
Explore Meade County
Explore Meade County