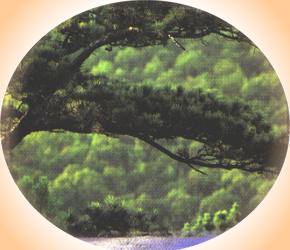 "Like an emerald in a Golden Crown,
Okmulgee County
has nothing but luster and brightness in all her surroundings." These lovely and fittingly eloquent words were penned by an early
Okmulgee County
newspaper.
This county prides itself in the sanctity of its small-town charms, while enjoying its "just right" proximity of 30 miles to the Tulsa metropolitan area - truly the best of both worlds not only for growing families but for growing businesses.
Okmulgee County
has a history rich in oil discoveries and coal mining. The county seat of Okmulgee became home to five refineries able to process one-third of the county's raw, liquid wealth, leading the state in coal production.
Okmulgee County
is home to three lakes offering fishing, boating, camping and swimming, and another 8 major lakes are within an easy 75 miles drive. Everyone from hunting enthusiasts to bird watchers enjoy miles of the wooded beauty and animal life of the Deep Fork National Wildlife Refuge, located in the bottomlands of the Deep Fork River running through
Okmulgee County
.
Local festivals take place throughout the year, giving rise to celebrate pecan growers with the annual Okmulgee Pecan Festival. Numerous other festivals including an annual 50s Bash, Mayfair,labor Day Festival, Indian Art Market, Chili Festival, and Festival of Light are held; as well as two larger well-known rodeos - the Okmulgee Invitational Rodeo paying tribute to the legendary black cowboy, and Henryetta's Living Legends rodeo celebrating the community's home-grown world famous cowboys.
Many towns' existence in
Okmulgee County
date back to Oklahoma's very beginnings, largely the product of early Indian settlers. The Indian Removal Act of 1830 brought many of
Okmulgee County
's very first settlers, including the Muscogee (Creek) Nation. In addition, approximately 1,000 slaves and an unknown number of others of African descent accompanied the Creek Indians when they left Alabama and Georgia for Indian Territory in the mid-1830s. After the Civil War, these former slaves were adopted into the Creek tribe and were known as the "Creek Freedman."
Explore Okmulgee County
Explore Okmulgee County