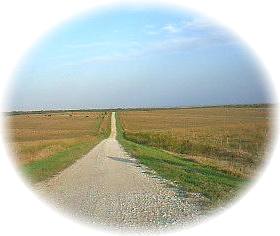 Pawnee County
was laid out as a county in 1855 with the county seat assigned that same year. A group of pioneers from Ohio, arriving in the Nebraska Territory in 1854, traveled up the Nemaha River until they came to a Pawnee Indian village on Turkey Creek. The settlement they formed nearby became a trading post for the area. Since the village was near the center of
Pawnee County
, it was selected as county seat in 1855 and named Pawnee City.
Pawnee County
has many interesting places to see as several different travel agencies have arranged bus tours to visit historical
Pawnee County
sites. Motorcoach tours with guides find bison herds and an ostrich farm west of
Pawnee City
. Historical Catholic churches in Table Rock and
Steinaur
have impressive murals and a pipe organ.
Table Rock
is filled with a wealth of history. A one-of-a-kind group of individual museums incorporated in the downtown district capture and preserve the rich heritage of the community. The Czech social hall in
Dubois
is listed on the National Register of Historic Places.
Pawnee County
provides four recreation areas for outdoor activities at lakes, as well as hunting, photography, birdwatching, and hiking.
Iron Horse Trail Reacreation Area
is a 260-acre park and
Burchard Lake State Park
is a 150-acre lake, both offering fishing and camping and other outdoor activities.
Pawnee County
has over 2000 acres in six wildlife management areas. The County is known throughout the Midwest for its game bird population.
Pawnee Prairie
is one of the few area left in the state with unbroken sod and where you can walk and take photographs of the natural beauty.
Explore Pawnee County
Explore Pawnee County