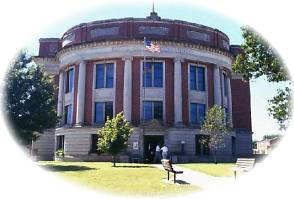 The opening of the Cherokee Outlet to settlement was enevitable, but it took over 10 years to bring it to a legal reality. David L. Payne is sometimes been referred to as "Oklahoma's Moses", as his attempts to bring homesteaders into the Unassigned Lands of Oklahoma were praised and honored by giving the county his name.
In the 1870s and 1880s, several attempts at Boomer settlements were made in the Unassigned Lands of Oklahoma to force the Federal Government to open the territory to homesteaders. The territory was called the Unassigned Lands because the tribes were no longer assigned there when their land had been purchased from the Creeks and Seminoles 13 years prior.
In December 1884, one such attempt resulted in an encampment called Stillwater. The colonists built crude log cabins and dugouts to shelter them from the winter cold. Less than a month after their arrival at the Stillwater site, Federal troops forced them to return to Kansas.
Despite this last failure, the actions of the colonists and growing public sentiment led to the eventual opening of the territory in 1889. On April 22, 1889, the Land Run into the Unassigned Land occurred. By the end of the day, 240 acres had been claimed in the Stillwater township and the population of the tent city numbered 300.
The activity of Payne and his followers kept the issue in the public's eye and hastened the action of government acknowledgement. Payne aparently dreamed of settling in the new land, but died before his victory was achieved. He was buried in Wellington, Kansas, when in 1995, Oklahoma removed his remains and reinterred them in Stillwater
Although the location at the junction of Stillwater and Boomer creeks had been a choice destination for the Boomers, it was a less than an optimum site for an actual town. Stillwater was miles from any railroad, a life line for supplies and new people.
The new residents immediately laid out plans to ensure the town's survival. Several settlers who homesteaded in and near Stillwater had received some education at land-grant colleges. They were aware of the importance of education for the new territory and recognized the government's financial support which the college would receive.
The Oklahoma Territorial legislature was to decide which counties in the territory would become locations for various institutions. The land-grant college was such a choice plum that Stillwater and county residents lobbied for placing the college in
Payne County
. The two towns in the county considered for the college were Stillwater and Perkins.
Explore Payne County
Explore Payne County