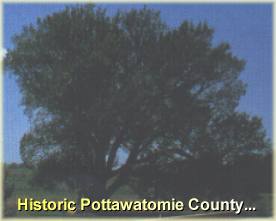 From the dusty Oregon Trail to the fields of regional grasses and wildflowers, evidence of history is as broad as the branches of the Louis Vieux Elm.

Native limestone buildings, Indian artifacts and traces of the Old west are just some of the things you'll find in this fascinating area of Northeast Kansas.


Take time to explore our historical past and take a step back into American History.

Explore Pottawatomie County
Explore Pottawatomie County