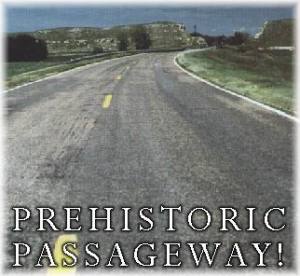 Welcome to
Scott County
, a prehistoric passageway. During the Pleistocene epoch, when glaciers came as far west as Lawrence, Kansas, dinosaurs loved in the area now named Lake Scott State Park. Once covered by an inland Sea, this area has been the site of many fossil finds dating from 45 million to 140 million years ago.
Scott County
was organized by the Kansas legislature in January 1886, thirteen years after the boundaries were defined and the county surveyed along with a group of other western Kansas counties in 1873.
Scott County
was named for General Winfield Scott, United States army hero of the Mexican war and is located about sixty miles east of the Colorado line and approximately one hundred miles south of the Nebraska line and the same distance north of the Oklahoma line.
Beaver (sometimes known as Ladder) creek runs through the northwest part of the county. Along its course are scattered many fine valley farms surrounded with alfalfa fields. Its waters furnish the best fishing in the western end of the state, and an all year home for many kinds of water fowl.
Explore Scott County
Explore Scott County