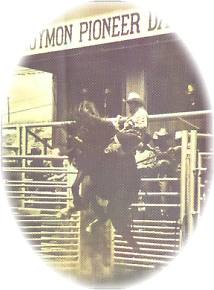 Texas County
, Oklahoma was formed at statehood ( November 16, 1907) from the central one-third of "Old Beaver County" also known as "No Man's Land." The boundary lines form a rectangle 90 miles long and 45 miles wide.
It is the second largest county by size (behind Osage County). When the formation of the county was authorized by the Constitutional Convention of 1907, the county was so named because it was wholly included within the limits of the Texas Cession of 1850, whereby the ownership of the area was passed from the State of Texas to the United States Government. From 1850 to 1890, its lands were never attached to any state or territory, never surveyed, and never divided into townships and sections. From 1890 to 1907, it was part of Beaver County. It is bordered by Cimarron and Beaver County in Oklahoma and Seward County in Kansas.
Guymon is the County Seat of
Texas County
.
Explore Texas County
Explore Texas County