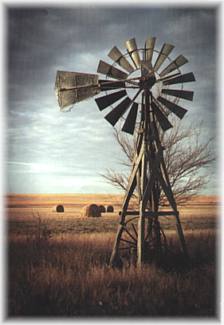 Opportunities to explore the history and natural beauties abound in
Wallace County
. The adventures of the Old West explode when reliving the life of the frontiersmen. Memories of the old Fort Wallace come back to haunt you as you walk through the post cemetery and read the authentic tombstones depicting the hardships of life when first settling on the high plains.
The Fort Wallace Museum complex will continue to add to your interest of the days when the West was transformed from an untamed prairie land to a land of the industrial age and transportation.
Broaden your horizons by looking out over the vast acres of grass and farmland from atop Mt. Sunflower. Tourists can even cross country ski at Mt. Sunflower and there is always hiking, fishing, hunting and camping. Mt. Sunflower was designated in 1961, as Kansas' highest point.
Explore Wallace County
Explore Wallace County