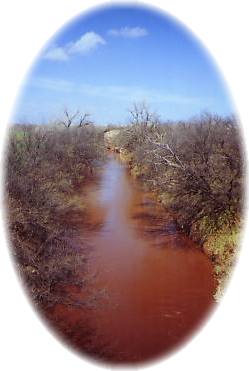 The history of
Washita County
, Oklahoma and its surrounding territories blends a rich mixture of Native American and pioneer cultures. Traversed for centuries by the plains native tribes, the southwest Oklahoma area was set aside by federal decree following the Civil war as lands of the Cheyenne, Arapaho, Wichita, Caddo, Delaware, Kiowa, Comanche, and Apache tribes.
Land settlement was made available during the opening of the Cheyenne-Arapaho land run in 1892. Scenic Cordell, framed by the historic County Courthouse, has one of the few virtually intact town squares in Oklahoma.
In addition,
Washita County
has developed a nationwide reputation for its productive agricultural land and beautiful prairie. The recreational ponds and lakes that sprinkle this landscape can be bountiful for fishermen and water enthusiasts alike. Of Oklahoma's 77 counties, the county ranks 6th in total receipts of agricultural output including wheat, cotton, alfalfa, peanuts and livestock. The evidence of the pioneer spirit inherent in the people's attitude makes Cordell and
Washita County
an excellent source for human capital and a productive work force. As many area employers agree, the Western Oklahoma work ethic is an integral component of the area's economic vitality and growth potential.
Cordell and the communities of
Washita County
invite you to sample the difference planning and attitude can make. We think you will find our quaint rural appeal to be refreshing, reinvigorating and rewarding. A stop in Cordell and
Washita County
may be the last stop you or your company will need to make!
Cordell, the county seat, has a population of 3,000. Of note is the energy abundant Anadarko Basin surrounding the Cordell area for many miles. The city has been heralded as a leader in numerous endeavors, including admittance into the National Trust for Historic Preservation's Main Street Program to foster community revitalization. Cordell has been consistently recognized at state banquets as the most awarded small town main street program in Oklahoma.
Burns Flat, 12 miles from Cordell, is also the home of Southwestern Oklahoma Development Authority, Rural Economic and Community Development, Midwestern Oklahoma Development Authority and a field office for the Oklahoma Department of Commerce. Each of these entities is dedicated to making life in Western Oklahoma more lucrative and attractive for its citizenry.
Explore Washita County
Explore Washita County