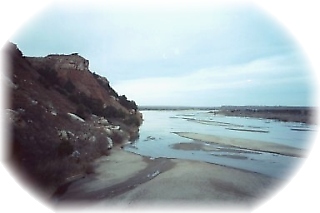 Northwestern Oklahoma, a region of the Southern High Plains, is a challenging land of rolling prairies broken by canyons and river valleys. It has served as a crossroads for economic activity throughout its history. From prehistory to the modern Northwest Passage highway, the people that have traveled through the area and those that settled here have contributed to its rich heritage.
In the past, this region of the Southern High Plains provided a home to primitive hunters, Plains Indians, ranchers and pioneers. These people and their descendants have conquered natural and economic barriers in order to call this area home.
The Plains Indians and Pioneers Museum located in Woodward, the county seat of
Woodward County
, ranks one of the top five small museums in the nation and offers a view of this courageous history.
In the northern part of the county is Historic Fort Supply, an 1868 supply camp contributing history of Col. Custer, cattleman, and boomers. Five buildings remain today for public viewing.
Natural wonders at Alabaster Caverns and Boiling Springs State Parks offers spectacular experiences of caves, canyons, and nature trails.
Explore Woodward County
Explore Woodward County