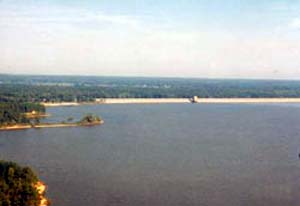 Arkabutla Lake is one of four Flood Damage Reduction reservoirs in North Mississippi, Arkabutla, Sardis, Enid, and Grenada Lakes. Arkabutla Lake on the Coldwater River, is known for its large crappie and excellent sailing conditions.
Arkabutla Lake is the nearest U.S. Army Corps of Engineers project to the Memphis metropolitan area. With an annual visitation exceeding 2 million people, Arkabutla Lake accommodates a wide variety of recreational interest throughout the entire year. Special events include a Deer Hunt For Persons With Disabilities.
The Arkabutla Lake project includes 57,250 total acres of land and water. The dam is 11,500 feet long with an average height of 67 feet. There are 37,700 acres of land at the project which are open to the public for hunting.
Lake Information
Location: 13 mi W of Hernando, MS on Scenic Loop 304
Contact: 662-562-6261