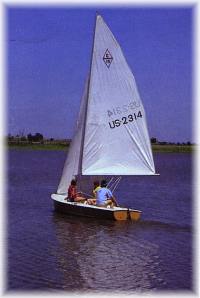 Copan Lake offers the visitors extensive opportunities for a memorable outdoor recreation experience with 5,000 acres of water and 11,000 acres for hunting. Overnight accommodations, services and supplies are available at convenient locations on access roads leading to the Corps of Engineers Project. Facilities vary at different park areas and include boat ramps, picnic areas, campsites with electricity, water, rest rooms, showers, dump stations, swimming beach, playground, and handicapped lake access and facilities.
Copan Point has been set up as the lake's day use area. This park offers a designate beach area, beautiful picnic sites overlooking the water, and a nicely constructed boat launching ramp.
Boating on the lake is in accordance with Oklahoma and Kansas boating laws and Corps of Engineers' regulations.
Lake Information
Fees: User Fees Required
Location: 2 miles W of Copan, OK
Contact: 918-532-4334