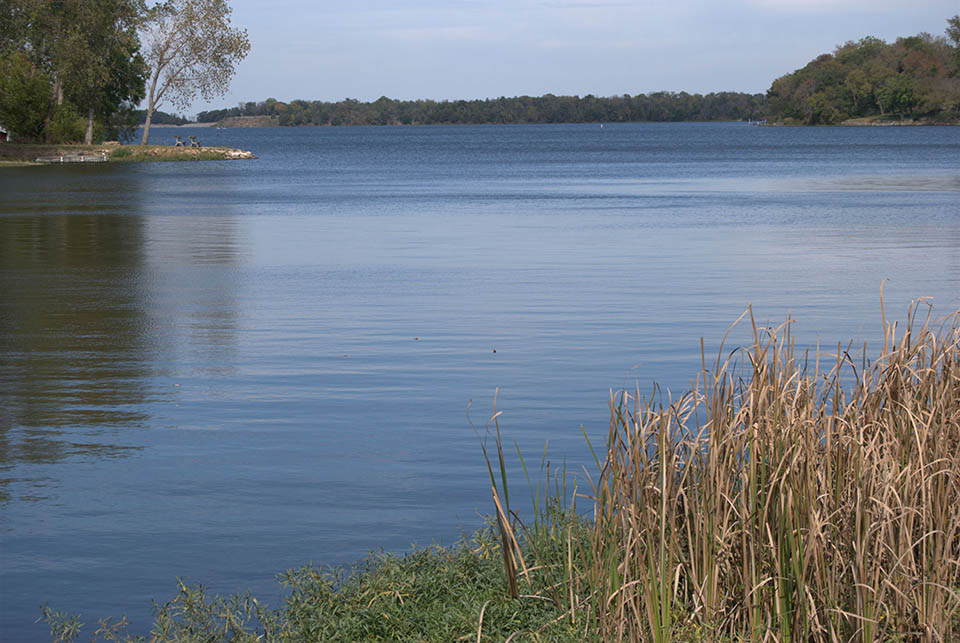 -------------Always call and confirm -------------------
For the latest information on KDWP facilities and services, visit https://ksoutdoors.com/KDWP-COVID-19-Updates.
BUSY!! ---- 7-20-2020: The entire park is open. The beach area is open, they are asking that everyone please be respectful of social distancing.
It would be good to contact the office or go online to check availability or make a reservation before coming here to camp. 620-362-3671
State Fishing Report == https://ksoutdoors.com/Fishing/Where-to-Fish-in-Kansas/Fishing-Locations-Public-Waters/Southeast-Region/Crawford-State-Fishing-Lake/Crawford-State-Fishing-Lake-Fishing-Report
The 500-acre State Park features six campgrounds. There are 28 primitive sites, 38 electric only sites, 25 50amp/water sites, and 20 30amp/ water sites. All of the campsites have a spectacular view of the lake.
The majority of the parks campsites can be reserved.
Lakeview Group Use area has 10 electric sites and is located at the south end of the lake. It is ideal for family reunions, club campouts, and other group activities.
Crawford State Park offers five lakefront rental cabins with all the comforts of home in a beautiful lake setting. The cabins are by available by reservation and are open year round.
For your convenience there are two boat ramps, three bathhouses, courtesy docks, and a dump station.
Four hiking and biking trails, and a swimming beach offer more recreational opportunities in addition to camping, fishing and boating. Limited food and convenience items and delicious meals are available at the marina restaurant Friday breakfast through Sunday. In the summer months there is campground programming for all to enjoy.
With 150 surface acres of focused fishing, anglers enjoy excellent catches of channel catfish, crappie, and striped bass.
Pleasure boating, skiing, and swimming are among favorite recreational pursuits.
Wildlife Parks and Tourism http://ksoutdoors.com/State-Parks/Locations/Crawford
Located on the edge of the Ozarks, Crawford State Park provides a variety of landscapes seen in Kansas state parks. Redbud trees offer spectacular beauty in the spring along with a wide variety of colorful wildflowers, birds, and butterflies. The lush foliage of the surrounding forest is a naturalist's delight.
Lake Information
Location: 20 miles South of Fort Scott, Kansas
Contact: 620-362-3671