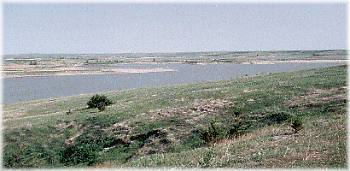 Davis Creek Reservoir and Dam is a Bureau of Reclamation project of the Lower Loup Natural Resources District with 1,145 surface acres of water. Because the lake was created for irrigation as its main purpose, and recreation as a secondary purpose, irrigation causes the water level to fluctuate dramatically, sometimes as much as 40 or more feet per year. It reaches its largest size around the end of June.
The Reservoir is open 24 hours with fair access roads.
Lake Information
Fees: No park permit is required at Davis Creek Reservoir.
Location: 5 miles south of North Loup on lake access road