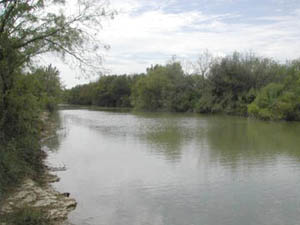 Hubbard Creek Lake-when full, is known for excellent white crappie and white bass fishing in Hubbard and Sandy Creeks in late fall and winter.
It has a surface area of 14,922 acres and a maximum depth of 60 feet.
Hubbard Creek Lake is also a popular choice for largemouth bass anglers, especially tournament anglers. Florida largemouth bass were introduced in 1979. Catfishing is often underrated: the lake supports good populations of catfish, especially blue catfish.
There are several marinas and fishing piers in the lake area, but no boat rental facilities. Boat access is provided by 4 public ramps and at least 3 private ones. The new public ramp at Paul Prater Volunteer Landing, at the south end of the dam, is usable at low water levels. Public bank fishing access is fair for a lake of this size; there are no handicap-accessible facilities.
Lake Information
Location: U.S. Hwy 183 and U.S. Hwy 180, 5 mi W of Breckenridge
Contact: 254-559-2815