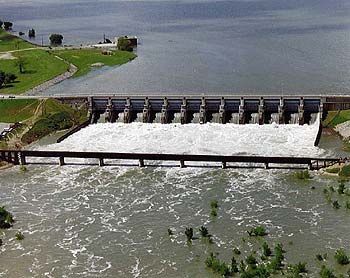 The Lavon Lake Dam is located on the East Fork of the Trinity River, approximately 3 miles East of Wylie, Texas. Lavon Lake has more than 121 miles of shoreline and more than 21,000 acres of surface water, with fewer underwater hazards and more open, usable water than any other Metroplex lake. Lavon is part of the Trinity Project in the Fort Worth District of the U.S. Army Corps of Engineers. Approximately 1.6 million people visit Lavon Lake each year to enjoy camping, fishing, swimming, boating and much more.
Lake Information
Fees: Day Use Fees Apply
Location: 3 mi E of Wylie on TX 78, 1 mi N on county road.
Contact: 972-442-3141