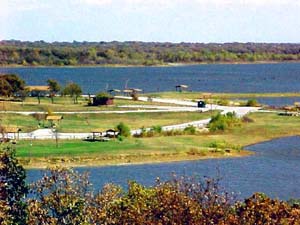 Just north of Dallas, popular Lewisville Lake is a 29,592 acre lake with unlimited outdoor recreation opportunities. Over 20 parks surround the lake and offer camping, hiking, picnicking, horseback riding, boating, and golf.
Lake Information
Fees: Camping/Ramp Use Fees may apply.
Location: North of Dallas on I-35, exit on Justin Rd/407 .
Contact: 972-434-1666