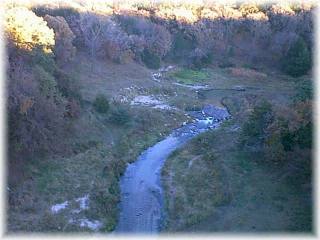 Long Pine, "Jewel of the Cowboy Trail," offers something unexpected to visitors - scenic canyons lined with a Western Pine and Eastern Hardwood forest; one of Nebraska's finest trout streams, Pine Creek, beautiful Long Pine State Recreation Area, Hidden Paradise, Pine Valley Resort and the Pines Cabins.
Visitors will find that Long Pine has a rich history of pioneers and settlers, rustlers and outlaws, railroaders and hard-working ordinary people whose lives are woven into Long Pine's history and reflected in the values, traditions and architecture of the area.
Possibly best known for the trout fishing in Pine Creek that runs next to the town, Long Pine has been the destination of choice for serous trout fishermen for decades. Hunters also value the area for its abundant wildlife and challenging archery range.