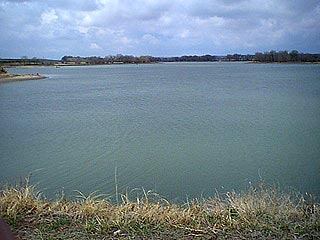 With 917 acres of land and a 270-acre lake, Oliver Reservoir State Recreation is the only waterbased recreational facility in the southwest Panhandle. A constant level lake provides unmatched facilities for boating, water-skiing, fishing, and swimming.
Ice fishing and ice skating are popular winter sports, and camping, hiking, and picnicking facilities make this a total recreation area.
The sandy swimming beaches will attract you even if you just wish to relax for awhile.
Lake Information
Fees: Park Permit Required
Location: 8 miles W of Kimball on Hwy 30
Contact: 308-235-3615