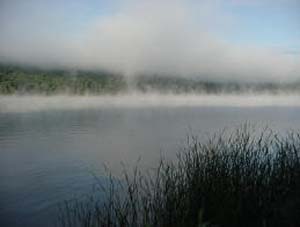 Tappan Lake with 2,350 surface acres is a popular destination for boating, fishing, swimming, and camping. Harrison County is home to three of the ten lakes operated by the Muskingum Watershed Conservancy District ("MWCD"). The lakes operated by MWCD are the impoundments contained behind dams built for flood control purposes in the 1930s and currently operated by the U. S. Army Corps of Engineers.
MWCD operates Tappan Lake Park, which offers 600 campsites, rental cabins, a public beach, a boat launch ramp, docking facilities, 8 miles of hiking trails, and picnic areas. The lake has a full service marina, two public boat launch ramps outside the park, dock rental, boat rental, a roadside rest area, and restaurants. A 299 horsepower limit is enforced on Tappan Lake.
Tappan Lake is near a restored Indian village at Shoenbrunn State Park and the outdoor historical drama, "Trumpet in the Land."
The Tappan - Moravian Trail Scenic Byway provides an opportunity for visitors to enjoy the views along two beautiful lakes surrounded by heavily wooded hills.
Lake Information
Location: U.S. Route 250, between Cadiz and Uhrichsville, Ohio
Contact: 740-922-3649