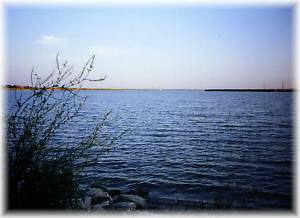 FISHING AND HUNTING INFORMATION!
Fishing and Hunting info and supplies ----- Austin Hamilton, Owner 785-545-3333 E-mail Us​ INFO ---Give them a call --- www.outdoormemorieswacondalake.com/
**BOAT SALES/REPAIR Waconda Boats and Motors - www.wacondaboats.com/ LASR has never had a complaint about these people.
"WACONDA LAKE" Sometimes called Glen Elder Lake it is one of Kansas's largest lakes. 12,500-acre Waconda Lake and park offers almost unlimited recreational opportunities. With its rural setting it is a perfect place for families to have fun and relax. It has good populations of fish and typically rated high in regards to catching fish. The park areas around the lake are clean and have restrooms.
The park encompasses almost 13,200 land acres surrounding Waconda Lake. You can see and photograph a diversity of wildlife species. In winter, bald and golden eagles visit. Deer and pheasant are common sights. Waterfowl stop on their migrations, and a small Canada goose flock makes the area home. Hunting is permitted on certain areas during the seasons.
KS Dept. of Wildlife & Parks Glen Elder State Park 2131 180 Road Glen Elder, KS 67446 Phone:785-545-3345 Email:gleneldersp@wp.state.ks.us
**WEATHER AT THE LAKE https://weather.com/weather/tenday/l/67446:4:US
**LOCATION Google LAKE Map. SHOWS CAMP AREAS www.google.com/maps/place/Waconda+Lake/@39.4926871,-98.4459328,12z/data=!3m1!4b1!4m5!3m4!1s0x87a28f3fc0b243b3:0xf57c97e93fe0366e!8m2!3d39.5038802!4d-98.385532
Lake Information
Fees: Park Permits Required
Location: 11 miles west of Beloit on Hwy #24
Contact: 785-545-3345