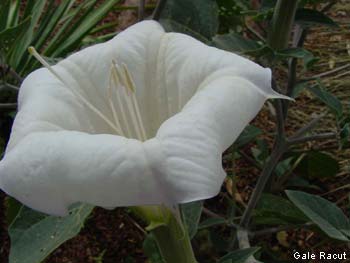 Boyce Thompson Arboretum State Park is the place to discover the intricate beauty and many faces of Arizona's oldest and largest botanical garden. Featured are plants from the world's deserts, towering trees, captivating cacti, sheer mountain cliffs, a streamside forest, panoramic vistas, many natural habitats with varied wildlife, a desert lake, a hidden canyon, specialty gardens and more.
Located just one hour's drive due east of Phoenix, the 323 acre Arboretum has more than two miles of winding paths and shaded trails for visitors to explore. Its easy to see why the Arboretum has been repeatedly voted "best day trip" in Arizona newspaper reader polls. You can see more than 3,200 different desert plants, and there are various tours most weekends which explore themes such as "Plants of the Bible" and "Edible/Medicinal Plants of the Desert." Tours and most public events are included with regular admission.
The Arboretum was founded in the 1920s by mining magnate Col. William Boyce Thompson. In 1917 Col. Thompson served as co-leader of a Red Cross mercy mission to Russia, where he came to understand the importance of plants as the ultimate source of a large portion of mankind's food, clothing, and shelter. It was then, that he determined to use his great wealth to improve the use of plant resources. The Arboretum is one of his legacies. It was the first purely botanical institution in the inter-mountain states. The Arboretum's mission is "to instill in people an appreciation of plants, through the fostering of educational, recreational and research opportunities associated with arid-land plants."
Today the University of Arizona, the State Parks Board, and the nonprofit Arboretum Corporation manage the arboretum.
BTA is open daily, Sept. through April, 8:00AM to 5:00PM. Summer Hours, May through August, 6:00AM - 3:00PM.
Find out more