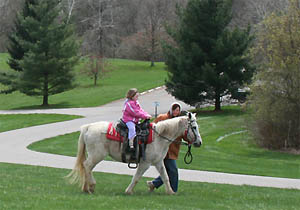 Licking County parks, preserves and reserves are ideal places to enjoy and appreciate the natural beauty in Licking County. There are dozens of activities you can enjoy amidst woodlands, meadows, streams, wildflowers, glacial deposits, wetlands, a historical mound, ponds, a covered wooden bridge, and sandstone!
Their parks offer trails, shelters, gathering facilities, recreation courts and fields, special event arenas and fields, protective havens for wildlife, and more. Licking County Parks have indoor and outdoor venues that offer a beautiful and peaceful setting that is also easy to find with plenty of parking. Give a call if you wish them to host your organization's special event, or your business or family gatherings.
Here is a list of activities that the parks offer to you for your enjoyment. There are more than 1600 acres, 25 miles of recreational trails and 24 miles of bike paths to discover and enjoy.
Fishing Walking & Hiking Horseback Riding & Events Picnicking Bird Watching Cross-country skiing Special Events Photography Geocaching Geology Recreation Games Bicycling & Mountain Biking Jogging/Running Nature Observation & Study including bluebird tails Frisbee Disc Golfing Canoeing (launch site) Education Meetings/Gatherings Sledding Orienteering trails (scouts) Hunting
Make sure you check out the web address to the Licking County website where you can find out more detailed information on their parks and what each offers.
www.lickingparkdistrict.com