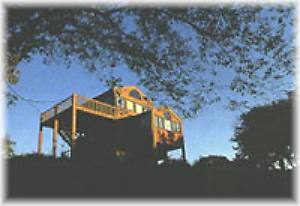 In the heart of scenic Pioneer country, travelers will want to spend a day, a weekend, or even longer at the Eugene T. Mahoney State Park near Ashland, Nebraska. Only a 1/2 hour drive from either Omaha or Lincoln, the Park offers the outdoor lover and adventurist a wonderful 700 acres of things to see and do. A number of hard paved spots at Little Creek and Lakeside are ideal for campers to pitch a tent or park their RV beneath the trees, with electrical hookups, restrooms, showers, a laundry facility, and even wireless Internet. For those who want to experience the outdoors, but have the conveniences of home, there are 51 cabins available for rent. Most of these are two bedrooms, but there are three, four, and six bedrooms with lots of room for larger groups or families. From fireplaces and air conditioning to outdoor decks and grills, each cabin is fully equipped to set up housekeeping while visiting the Park. If you prefer, guest rooms can be reserved for a two-night stay or longer at the cozy Peter Kiewit Lodge, where rates are reasonable, the food is excellent, and visitors can pick up a few souvenirs to take back home from the gift shop in the Lodge.
On warm summer days, enjoy a picnic or take a paddleboat for a cruise on the 4 1/2-acre Owens Marina Lake or the larger 10-acre Quest Lake. Whether you're an avid fisherman or a casual angler, you can cast a line from one of the two piers at Quest Lake, which is well stocked with all types of fish. A concession and convenience store are also located at the Owens Marina. Other activities at Mahoney Park include tennis, volleyball, softball, and trail rides. Practice your golf swing at the Lauritzen driving range in the Park, or play a round or two on the 18-hole miniature golf course on the grounds. Nature enthusiasts will want to visit the James Family conservatory where you can view displays of native plants and watch horticulturists at work in the greenhouse. Nearby there's an old Indian Burial Ground, with some interesting archeological history.
Mahoney has its own water park, with an Aquatic Center featuring two exciting water slides, as well as swimming and wading pools. The Center is open from Memorial Day through Labor Day; adults admission - $7; children 12 and under - $6. For a variety of fun, kids can spend hours at the Activity Center, with numerous computer games for playing interactive sports. Bring your ice skates if you're visiting during the winter season, November to March, and enjoy the Ice Skating Pavilion. Others may seek the thrill and adventure of ice fishing, downhill sledding, or cross-country skiing when weather conditions are favorable. If you, or others with you, are interested in summer stock or community theater performances, you'll want to see a production at the Kountze Memorial Theater, which has offered outstanding entertainment, amusement, and melodrama since 1996. As a special treat, consider one of their dinner theater packages, which begins with a sumptuous meal at the Kiewit Lodge restaurant overlooking the Platte River.
Whether it's hiking, biking, bird watching, or just relaxing outdoors, Mahoney State Park has recreation and entertainment for everyone. Why not plan your next vacation, outing, or weekend getaway some time this year at Mahoney State Park.
Sharon L. Slayton | Lasr.net Travel Editor
Find out more