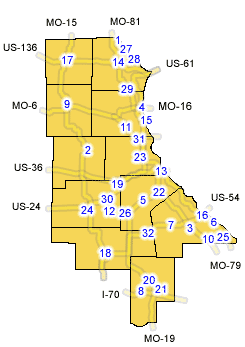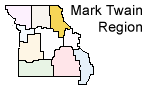 A visit to Mark Twain Region is a wonderful opportunity to explore the romantic lore of the mighty Mississippi River, which flows slowly and lazily along the eastern edge of the state.


Charming river towns and friendly villages welcome travelers to the Mark Twain Region, named for the beloved author who made this area his home.


No matter where you start or end your visit, you're sure to catch the spirit of the magnificent Mississippi River. The Mark Twain Region's unique blend of tradition, history, excitement and entertainment combine to create an experience you'll never forget.
Explore Mark Twain Region
Explore Mark Twain Region