category : Dog Races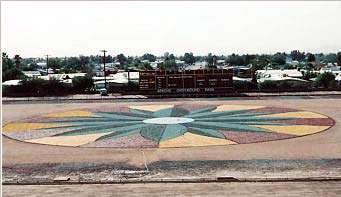 While legends of lost gold and hidden treasures still manage to lure adventurers to the Superstition Mountains in Apache Junction, Arizona, one of America's great western towns, thousands of visitors and residents stake claim to another shining jewel in the desert, Apache Greyhound Park.

Offering live greyhound racing November through March and year-round simulcast races from greyhound and thoroughbred tracks across the country, wagering fans can find opportunity to make their fortune in abundance.

Many of Arizona's top competitors make their racing debut at Apache. During the live season, which begins the day after Thanksgiving, and ends the last day of March, 15 races are featured with the first race post time at 1:00 p.m. every Wednesday, Saturday and Sunday.

While racing takes center stage, hospitality is the hallmark of Apache Greyhound Park all year long, making a wealth of comforts available to all guests. Fresh baked pizza to cold beer and cocktails, are just some of the many treats that can be enjoyed from anyone of the many lounge areas designed to enhance the racing experience.

DAILY SPECIALS:


Every <b>Wednesday</b> is "50 cent day" for hot dogs, popcorn, sodas and racing programs.
Come <b>Friday</b> and enjoy our fantastic "Friday fishfry."
On <b>Saturday</b>, enjoy our outdoor grille featuring brats, Italian sausage and chicken breasts.
<b>Sunday</b> is very special as we draw for a 27" color TV to one lucky customer every week.
In "the Fast Break" lounge enjoy an ice cold beer with a daily Happy Hour from 5:00 to 7:30 pm while watching your favorite sporting event on one of our 100 TV's.

Hours: Open Daily, 10:00 AM - 11:00 PM
Address: 2551 West Apache Trail (Apache Trail and Delaware)
Phone: 480-982-2371
Our Website:www.phoenixgreyhoundpark.com/simulcasts/apache_gre

Come visit us in Arizona, Arizona